Israeli Folk Dancing
in the Classic Tradition
SUNDAY fEB. 16
8PM
PRESIDENT'S DAY Israeli Folk DANCE MARATHON
BENEFIT TO HELP FULFILL
A LAST REQUEST OF ASTRONAUT
Ilan Ramon
z
"
l
WE ARE JOINING A GLOBAL EFFORT TO PLANT TREES
IN MEMORY OF THE COLUMBIA CREW
In a televised conversation from space during the Columbia mission,
Ilan Ramon, z"l made the following wish:
<![if !supportEmptyParas]>
"I would like to see at least 13 or 14 million new trees planted in Israel
exactly one year from now, on the anniversary of the launching."
To fulfill this dream, we are joining a global effort to plant trees throughout Israel, coordinated by the Jewish National Fund. As part of this effort, JNF is also establishing a memorial in American Independence Park in Jerusalem to remember all seven astronauts who perished aboard the space shuttle Columbia. American Independence Park was created more than 25 years ago as an enduring symbol of the partnership between the United States and Israel. A memorial for the Challenger crew is also located in this park.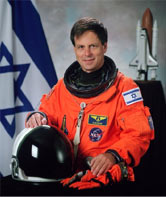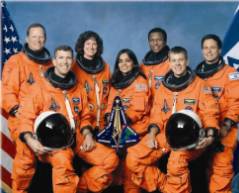 Special songs dedicated to these heros will be played during the dance marathon.